Remembering an Addiction Pioneer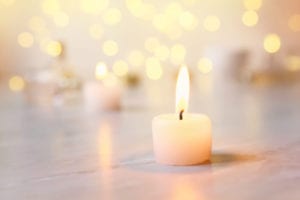 The addiction community lost a pioneer this month. Dr. Herbert Kleber had a heart attack on October 5, at age 81, while vacationing with his family in Greece.
If you're not familiar with him or his work, here's a little about Dr. Kleber and his tireless efforts in the field of addiction medicine. Dr. Kleber was responsible for saving thousands of lives and implementing several advancements in the field of addiction. This includes treatments to ease withdrawal symptoms, avoid relapse and stay in recovery. According to the New York Times, his work transformed the study of addiction into a medical discipline.
"He was at the vanguard of bringing scientific rigor to the area of addiction," Dr. Frances R. Levin, director of the division on substance use disorders (started by Dr. Kleber) at Columbia University Medical Center, told reporters.
In the 1970s, when Kleber began his work, there was little attention given to addiction by health care professionals and it was a blip in the medical school curriculum, according to the NYT.  During his career, Dr. Kleber founded and headed the drug dependence unit and became appointed deputy to William J. Bennett, the nation's first drug czar, in 1989. In addition, he co-founded Columbia's division on substance use disorder, which became one of the largest and most successful research programs of its kind in the country. And he co-founded the National Center on Addiction and Substance Abuse (now called the Center on Addiction) with Joseph Califano Jr., the former secretary of Health, Education and Welfare under President Jimmy Carter.
When asked how he kept his head up after working with people with substance use disorder for so long, Dr. Kleber quoted the Talmud: "The day is short. The task is difficult. It is not our duty to finish it, but we are forbidden not to try."
Getting Help for Substance Use Disorders
Built upon the bedrock of helping others, Seabrook has assisted thousands in their search for sobriety. Our New Jersey facilities offer a safe and supportive environment for you or someone you love to begin your recovery journey. To learn more about our addiction treatment services, contact us today: 800-761-7575.