Seabrook History: Our Story
Seabrook was founded in 1974 by Jerry and Peg Diehl, who have both since passed. Their son, Ed, was President from 1989-2020. Seabrook continues to uphold their mission today. Here is their story:
After years of pain, confusion and fear, Jerry came reluctantly to Alcoholics Anonymous (AA). He had reached a bottom that only a few short years before he could not have been imagined. The year was 1968 and his wife, Peg, was making heartbreaking plans to take the four boys and leave Ocean City, NJ, to return to the support of family in Philadelphia. Conflict reigned supreme. Jerry loved Peg and the kids, but love alone wouldn't make him stop drinking.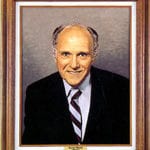 There were times early on when drinking seemed normal, even fun. As the years passed, however, Jerry's drinking increased and fear and uncertainty grew. The tipping point came when the couple found out that they were expecting their fifth child — what for most couples would be joyous news was met with despair for Peg and Jerry.
Peg began praying for an answer and soon remembered that her cousin, George, had entered AA decades before and lived a long, happy, sober life. She went home and discussed the idea with Jerry, who agreed to give it a try. Although a relapse would follow, Jerry's recovery began to take hold. Peg learned that there was help for family members, too, and together they began a journey of healing. Their fifth child was born that first year, and in his lifetime, never saw his dad take a drink.
How Seabrook Came to Be
In those first years of recovery, Jerry and Peg made many friends who struggled to restore their lives, even amidst the shared support of their newfound friends. Despite sincere efforts, some could simply not resist that drink or drug long enough to hear the message. Others would get a foothold, only to relapse repeatedly. Many would drift away, marriages would end, children would scatter, and still more would die of the disease.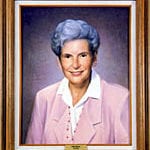 The Diehls also came to know a few sober friends who had gone to rehabilitation centers in Pennsylvania. Treatment helped these folks begin recovery and return to AA where they built an even stronger foundation. Soon, the couple began to explore ways to bring a treatment center to southern New Jersey. They reached out to Senator Harrison Williams, whose own recovery from alcoholism began that same year. He suggested contacting the National Institute of Alcohol Abuse and Alcoholism (NIAAA), which sought new ideas to advance the battle against the disease.
Still, Peg noticed that little was done to help the families of alcoholics, so they wrote a proposal to NIAAA, requesting start-up funds for a rehab that included the unique feature of a treatment plan for family members. Confident, the founders searched for a location and were led to the vacant estate of frozen foods pioneer Charles F. Seabrook. Nestled within 40 landscaped acres stood the peaceful Seabrook mansion, which Jerry and Peg, along with their then 6-year-old son and many recovering friends, spruced up for that first call for help. In June of 1974, Seabrook opened its doors, embracing a vision to make recovery possible for every family who needs it.
Seabrook Today
Built upon the bedrock of helping others, Seabrook has assisted thousands in their search for a new beginning. The residential campus has expanded tremendously to meet the educational, medical, and counseling needs of patients. As an internationally recognized organization, Seabrook has earned a reputation for excellence in the treatment of adults with substance use disorder. Now, more than 40 years old, Seabrook remains inspired by the beliefs and integrity of its founders. To learn more, call

800-761-7575