Have a Healthy and Happy Holiday!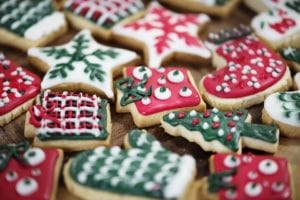 The holidays are a time of great emotion. Those emotions can be enchanting or somber. Recovery is different for every person. Additionally, everyone has different circumstances that construct their perception of the holiday season. Not all families are as pure as the Brady Bunch. Some family reunions come with stress and uneasiness. Anxiety can lead those in long-term recovery to relapse. Therefore, it is necessary to have the proper tools for mental stability in the holiday season. Practice or set these tools in place prior to minimize the risk of vulnerability in non-sober or stressful environments.
First, be in check with your emotions.
Regularly assess how you are feeling.
Being honest with yourself will help you navigate your feelings comfortably. Is fear influencing your decisions? Are you making assumptions? These are all important questions to ask yourself.
Three meaningful details to know are that you are not alone (millions of others are entering the holiday season in recovery), know your triggers, and know your motives.
Enter every experience without expectations.
Write down your feelings as a way of processing them. Compose a list of things for which you are thankful. Journal how you have handled each bump in the holiday season to help you next year.
Do not be ashamed. It is unwise to mask the fact so much has changed in your life. Be proud of your sobriety. Speak about it openly.
Second, there are many physical arrangements you can make to create a recovery secure environment.
Listen to recovery focused or meditation podcasts.
Create a calming environment. Utilize lavender spray. Play soothing tones, such as a white noise machine.
Get plenty of sleep. Stay hydrated.
Do not neglect your daily routine. Attend meetings, practice yoga/ meditation and any other tools you use each day to remain grounded in sobriety.
Have an escape plan. Drive yourself. Do not block your car in.
Set boundaries. Limit the amount of time you spend with toxic people. It is common to feel obligated to spend the holidays with family. If family members are harmful for your sobriety, do not overload yourself with familial interaction. There is nothing wrong with leaving an unhealthy environment. Your sobriety must come first.
If you are feeling pressured, always have something in your hand, particularly a cup. That way no one will feel obligated to offer you a drink. If you are extended a drink, never assume it is non-alcoholic. Many holiday favorites such as Eggnog have festive alcoholic duplicates. Also, be cognizant of holiday meal ingredients.
Third, talking through your emotions helps immensely. Do not be afraid to ask for help.
The phrase "bookending" refers to going to an AA/NA meeting before and after a stressful event. If you are away from home, attend a local meeting in the area you are visiting. Furthermore, online meetings are available.
Keep in contact with your sponsor.
Prior to arriving at an event, speak with the host. Let them know what you are comfortable with. You will not be seen as a burden.
Have a pre-rehearsed script prepared to turn down any dangerous drinks/ substances.
If you cannot help but dwell on negative holiday memories from the past, let a loved one know. Discussing the issue openly will give you peace, and possibly a solution.
Surround yourself with people who support your recovery. If your family makes you feel apprehensive, bring a sober companion. Someone who can give you the affirmation and encouragement to maintain sobriety in stressful situations.
Finally, there are tips for loved ones to make the holidays easier for those in recovery.
Acknowledge that your loved one in recovery may be having a hard time.
Ask your loved one in recovery what you can do to make them feel comfortable/ supported.
Respect your loved one's decision to remove themselves from certain situations or make various decisions.
You do not have to do what you have always done. Start a new tradition!
Do what you can to support their continuation of a healthy substance free lifestyle.
Send around a gratitude basket so everyone can share what he or she are thankful for.
There is no reason to stay home alone during the holidays. In fact, hunger, anger, loneliness, and exhaustion are four main relapse triggers. So, eat, sleep, go out, and enjoy the holiday season one day at a time. Do not let the anxiety leading up to the season push you over the edge. As listed above there are many healthy coping mechanisms.
The holidays are equally as good of a time to enter treatment compared to any other. If you find yourself overwhelmed, call us. We are here to help. We give the gift of recovery. For more information, please check out our website. If you or someone you love is struggling with substance abuse disorder, call our help line 800-761-7575.