Acupuncture in Recovery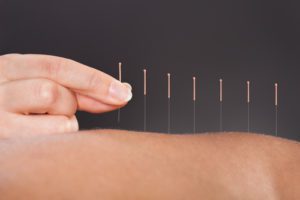 Acupuncture is an effective holistic approach to addiction recovery, especially in early stages such as detoxification. This Chinese tradition has been used for over 2,000 years to heal many different ailments. It is a stimulation of specific points on the body through penetration of thin needles. The insertion of these needles helps with the flow of Qi (pronounced chi) throughout the body which can help treat and alleviate pain from conditions like addiction.
Similarly to meditating in recovery, acupuncture helps the body relax and relieves agitation or anxiety. Enhanced blood flow allows inner peace to flow throughout the body. Acupuncture in recovery targets specific parts of the body that have been negatively impacted during addiction. Research shows acupuncture can reduce cravings to addictive substances and help regulate sleep schedules. Detoxing the body and increasing relaxation can significantly help throughout someone's lifelong recovery journey. It should be understood that acupuncture is not a cure, and never a stand-alone resolution.