What Does It Mean to Have Balance in Your Life?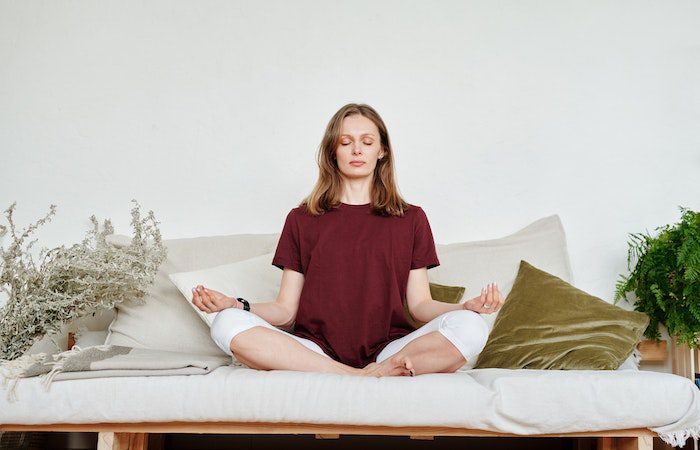 Knowing what keeps you happy and focused in recovery takes time, especially if you're just learning the underlying factors of your addiction and how to address them healthfully. So what does it mean to have balance in your life, and how can you achieve it?
Balance is More Than a Buzzword
Although it seems like a trendy idea, the concept of creating a more well-rounded life has been around for decades. As you might imagine, it started with trying to encourage people to define more of themselves outside of the work environment. 
One study suggests that the first effort toward work-life balance began in the late 1800s as an initiative to limit the number of hours women (and children at the time, believe it or not) could work. When the U.S. established the Fair Labor Act in 1938, it allowed for a 44-hour work week in some industries, among other benefits. But it wasn't until the Women's Liberation Movement raised awareness in the 1980s that people fought for issues such as more qualitative maternity leave, flexible schedules, and other factors key for working women who also predominantly managed family and home as well. 
So what does a balanced life look like today? It includes many components—not only employment, but also how we care for ourselves, the information we process, and other key elements to prompt less stress, prevent illness, and increase joy. So it's less of a buzzword and more of a philosophy that you matter and deserves to feel your best.
Start With the Basics
A fundamental message in practically every 12-Step support group is "one day at a time." In many respects, this is a compass for how to create balance as best you can, every day, so you feel confident, satisfied, healthy, and certain of your purpose in sobriety.
Prime Health in Asheville notes that due to our busy lives, "it can be difficult to prioritize the things that really make us 'well.'" It suggests focusing on the following for better "lifestyle management": 
Diet

Exercise

Relaxation 

Sleep 

Social health
In many ways, you've probably come to the same conclusion about how essential these practices are to supporting sobriety and your other goals. In fact, they may already be included in your daily recovery practice. But let's take a closer look. 
Diet
A proper diet, or a whole-foods eating plan, is how you fuel your body and mind. Frame it as a 90–10 approach: 90 percent of the time, fortify yourself with lean protein, fruits, vegetables, and complex carbohydrates, while the other 10 percent allows you to enjoy a gooey pizza or chocolate cake with your family and friends. 
Exercise 
Consistent exercise enhances emotional, mental, and physical health. You may have noticed that during addiction rehab, there was a wellness component in your regular schedule—not only was this detoxifying, but it also encouraged a reboot of your normal operating systems.
Relaxation
To relax effectively is challenging for some people, but there are many different ways to do it. Scrolling social media or news feeds? Not technically relaxing. Reading a book, working on a favorite hobby, strolling through the park, meditating—these and other calming activities engage your brain differently and curb anxiousness and worry.
Sleep
Good sleep hygiene is a critical factor in overall wellness, and impacts every single thing we feel and do. Your health improves exponentially when you make quality rest a priority, and being well-rested fosters better balance in each day.
Social health
Maintaining social health is recognizing that every personality type, be it extrovert, introvert, or ambivert, benefits from a supportive network. For example, you may not be the first person to speak up during a 12-Step group, but having a one-on-one conversation with someone during a post-meeting coffee break is fulfilling. Or perhaps you thrive on activities that include many members of your family and friend circle. Humans are designed for connection, and this is also one of the best relapse prevention methods.
So what about work, anyway? Mental Health America indicates that "when workers are balanced and happy, they are more productive, take fewer sick days, and are more likely to stay in their jobs." The organization provides additional tips to create more balance in and out of the workplace.
More Recovery Support From Seabrook
At each of our four New Jersey locations, addiction rehabilitation services include the Family Matrix program, complementary holistic therapies, and comprehensive relapse prevention plans to help you achieve clarity and balance in your life. Our admissions staff will provide more details.