Tips for Sober Summer Fun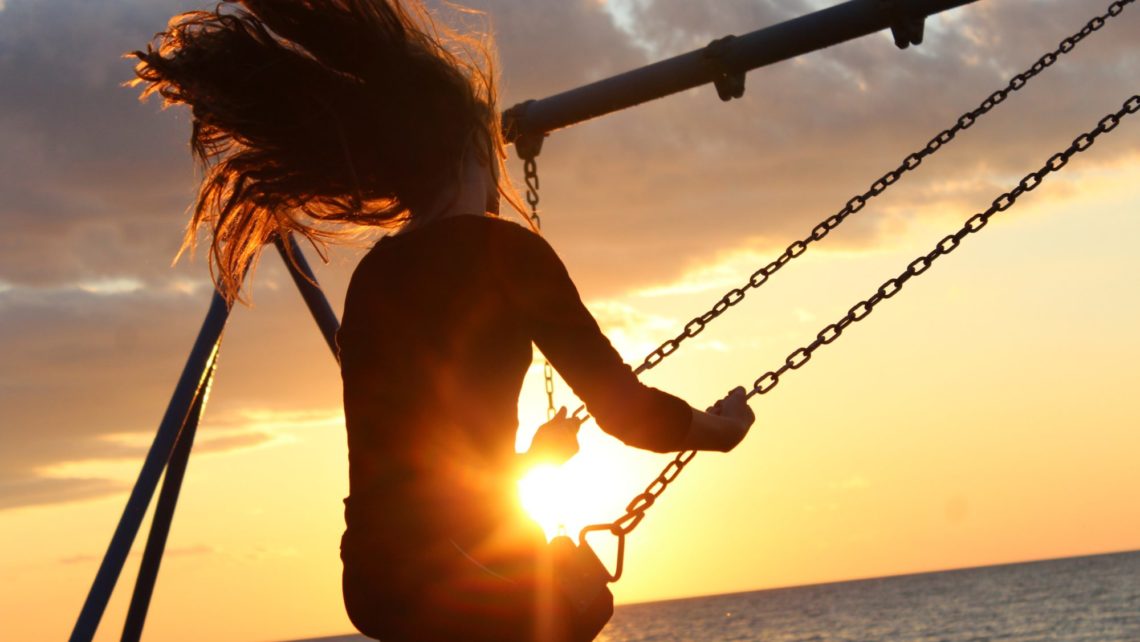 Regardless of age, there's just something about the lazy days of summer that bring out the kid in all of us. Whether you're planning an exciting sober vacation or just want an afternoon to kick back in the park and watch the clouds float by, there's a lot to savor during sunny, warm days that leave lasting memories.  
Play a Little More—It's Good for You
The term "adulting" might be a little out-of-date, but the implications aren't. Sometimes, we simply have too much going on to give ourselves permission to explore our more playful side. However, mental health experts agree that play is important. And here's something that's absolutely delightful: there's a National Institute of Play that studies this very thing!
For example, "over the last 30 years, science has shown that play is productive for humans at any age; we need play to keep our brains flexible, ward off depression, sustain optimism, and sharpen our social-emotional skills," the institute explains. Founder and psychiatrist Stuart Brown defines play as "a state of mind that one has when absorbed in an activity that provides enjoyment and a suspension of sense of time. And play is self-motivated so you want to do it again and again."
NIP states that adults should reconnect with their "play personality" and let that guide their choice of hobbies, activities, and other engagements. Here are the eight personalities it's identified: 
Collector

Competitor

Creator/Artist

Director

Explorer

Joker

Kinesthete

Storyteller
"Using their primary play personality, many people can identify their intrinsic motivators—the activities which naturally excite and vitalize them." Here's a little more about the NIP play personality concept. 
Spice Up Your Sober Summertime Fun
Sometimes we just need a few sparks to ignite new ideas for ways to spend our time. We'll break them up into three parts: things to do independently, as a couple or with a group of sober friends, and with family.
Independent Pursuits
Spending quality time doing what you truly enjoy is one way to highlight the summer. Similar to identifying your play personality, exploring other facets and abilities you have is especially rewarding during recovery. Here are some thoughts.
Try something completely different.

Take a French cooking class if you're more of a traditional meat and potatoes person. Sign up for a pottery or watercolor session at a local museum if you're not usually "hands-on" in your activities. Set down your phone and pick up a new language.

Do one thing that thrills you.

Skydiving? Training for a long-distance marathon? Hangliding? Driving a race car on a NASCAR course? Anything that naturally shifts your adrenaline into high gear is worth your time.

Take up a water sport.

With all the lake, river, and ocean delights in the Garden State, if you're not already splashing around, now's the time! Try a stand-up paddleboarding class. Cast away at fly fishing. Sign up to be a crewperson on a sailboat. Learn to surf.     
Couple and Group Options
During the summer, there's a plethora of outdoor activities, sporting events, and other fun times just waiting to happen. Any one of these is bound to be a memorable moment. 
Hit up a different outdoor event each weekend.

Maybe it's a Saturday morning farmers' market. Or an outdoor concert or art exposition in a local park. Or you could venture to every food festival within a 100-mile radius—the Jersey Shore Food Truck Festival or the Atlantic City Vegan Food Festival are just two examples of the diversity that awaits you.

Attend or participate in various sporting events.

Commit to going to all the state's major and minor league baseball parks at least once. Be a good sport and attend your partner or friend's opposing team event wearing their colors. Sign up for a pickleball, softball, disc golf, or sand volleyball league. Spend a few Saturday afternoons at a local Little League game and root for both teams. 

Change it up.

Plan a scavenger hunt in different cities. Plan and carry out a fundraiser for a charity near to your heart. Visit all the

unusual tourist attractions in New Jersey

. Attend a stargazing event at a local observatory.

Learn how to seedbomb

and naturalize a barren lot. 
Release Your Inner Child With Your Kids
Talk about a "get into play free" card! There are few limits to family summer fun time you can have that will be talked about for years to come.
Visit a multitude of parks.

Whether it's to check out the latest playground equipment or to dive into a new aquatic center, parks and recreation departments have you covered with numerous options.

Camp in your backyard.

Enjoying the great outdoors doesn't need to be a big excursion if you have a patio, deck, or patch of grass. Break out the bed sheets, flashlights, S'more fixins, and ghost stories.

Glow-in-the-dark paint hide and seek.

It's a little tricky, but also extremely fun, to look for flashes of bright color streaking by in the night.

Enjoy an outdoor movie.

Whether you go to a drive-in, a local community event, or host a showing in your backyard, movies on the big screen take on a whole new dimension under the night sky.

Volunteer together.

Depending on the age of your children, decide as a family what organizations you'd like to support and then get out into your community for various events.
Thrive in Recovery With More Tips From Seabrook
At each of our four addiction rehabilitation centers in New Jersey, our dedicated staff offers alumni every opportunity to enjoy recovery…and life. Our Alumni Services program provides extensive follow-up, fun social media and event connection opportunities, and more. Ask for additional details when you speak to someone on our admissions team.