Bring Your Narcan Inside!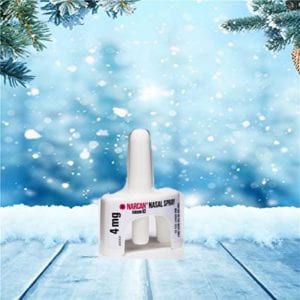 With freezing temperatures, it is important to bring your animals and Narcan inside. With a one to two year shelf life, it is easy to put your Narcan out of sight out of mind. However, neglecting your Narcan is one of the worst things you can do. If you have Narcan, you should know where it is at all times. You never know when an emergency will arise. Second, Narcan needs to be kept between fifty-five and seventy-seven degrees Fahrenheit. Knowing/ not knowing and well stored/ irresponsibly stored Narcan can be the difference between life and death.
With some parts of the country experiencing vastly below zero temperatures, it is important to remove any Narcan kits you may have sitting in your car. While it is prime for easy access and availability, frozen Narcan is useless. A better alternative would be to keep Narcan in your purse or any other bag that you bring with you anytime you get out. Having Narcan in your bag allows you to subconsciously bring it inside every time you too escape the cold.
If you have left your Narcan in freezing temperatures for too long, please dispose of it. All major pharmacies have Narcan available for low or covered prices. If you are unable to obtain Narcan at your pharmacy over the counter, speak to your doctor. You do not have to have substance abuse disorder to fill a Narcan prescription. It is highly recommended for anyone with a loved one suffering from opioid addiction to have Narcan readily available. Narcan is not only for first responders.
Narcan is the first and only emergency opioid overdose treatment approved by the Food and Drug Administration. Narcan quickly infiltrates the receptors taken over by opioids and reverses the drug's effects.  Depending on the person and substance consumed, one dose can reverse the negative effects for up to sixty minutes. In other cases, one dose may not be enough. Under no circumstance is Narcan a treatment alternative. If Narcan is administered that person should be seen by a medical professional immediately.
Do not be afraid to carry or administer Narcan. No medical experience or assembly is required. Just Peel the package back, Place the cartridge in the nostril, and Press to release the spray. If opioids are not in the victim's system, there are no negative side effects. Seabrook strongly advocates for universal access to Narcan. Reach out to your local Seabrook Addiction Recovery Specialist to find out when and where Seabrook may be holding a Narcan training near you. For more information about Seabrook and our services feel free to call us at 800-761-7575.