"Healing Is Possible": Interview With Seabrook CEO Gina Marchando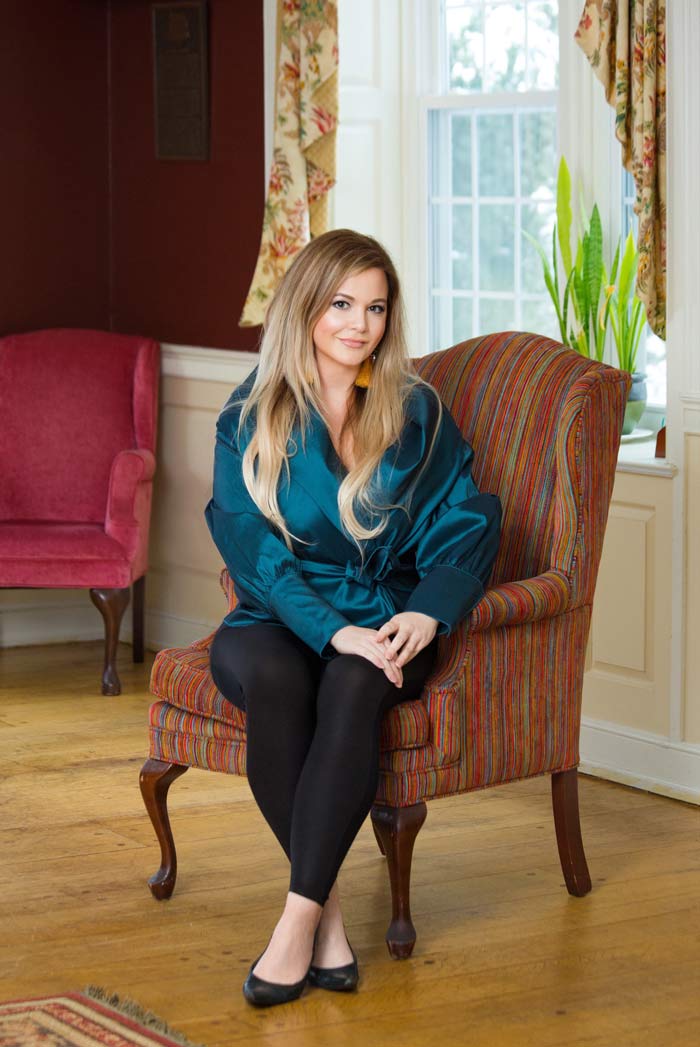 Because there's no single cause for addiction, it can be hard to know what kind of treatment to seek. So it's critical to have assurance that a treatment center provides key elements of wellness, healing, relies on an evidence-based approach, and has a knowledgeable staff dedicated to progressive thinking about addiction medicine.
Healing & Balance
We talked with Gina L. Marchando DMFT, LMFT, CHt, CIt, the CEO of Seabrook, about how the center welcomes people at grave periods in their lives and helps them find health and balance. Marchando is a multi-faceted therapist, hypnotherapist, and traumatologist, specializing in the the treatment of PTSD and working with survivors of trauma and abuse. She also provides in-depth leadership experience to Seabrook's team of professionals.
"Seabrook has a rich history, legacy, and tradition spanning 47 years of helping individuals and their families recover from substance use disorders," Marchando says. "This history combined with fertile ground to build and expand services is what attracted me to Seabrook."
The Addiction-Trauma Connection
One notable advancement in addiction science is the recognition of trauma as a major contributing factor for substance use disorder (SUD) and alcohol use disorder (AUD), as well as process addictions, such as compulsive shopping, gambling, or gaming. It's also an essential component to address when someone is looking for more effective means to manage various mood and mental health conditions, such as anxiety, bipolar disorder, depression, dissociative identity disorder, and others.
The International Society for Traumatic Stress Studies, co-founded by Vietnam veteran Charles R.Figley in 1985, points to some significant statistics regarding the link between addiction and trauma:
"Men and women reporting sexual abuse have higher rates of alcohol and drug use disorders than other men and women."
"Women exposed to traumatic life events show an increased risk for an alcohol use disorder."
"One-tenth to one-third of people who survive accident-, illness-, or disaster-related trauma report problematic alcohol use, especially if troubled by persistent health problems or pain."
"Traumatized people are more likely than others of similar background to abuse alcohol both before and after being diagnosed with PTSD."
"Compared to adolescents who have not been sexually assaulted, adolescent sexual assault victims are 4.5 times more likely to experience alcohol abuse or dependence, 4 times more likely to experience marijuana abuse or dependence, and 9 times more likely to experience hard drug abuse or dependence."
"One-quarter to three-quarters of people who have survived abusive or violent traumatic experiences report problematic alcohol use."
"As a traumatologist, I don't believe that happy people willingly stick poison into their bodies," Marchando says.
"Most addiction—substance or process—started out as a solution to a problem, albeit perhaps not a healthy one, but a way to medicate away the pain. In order to cultivate a solid recovery, individuals both need and deserve to have the gift of healing the past hurts and pains."
If you or a loved one suffered aspects of trauma but believe "that's life" or "everyone suffers," trust that this isn't the prevailing belief among mental health and addiction science professionals.
"Human beings are not meant to be traumatized and abused. Our defense mechanisms, such as suppression via substances, are an attempt to cope with what never was supposed to happen," Marchando says. "Through sobriety, medication management (if appropriate), and group/individual psychotherapy, healing is possible."
Progressive Addiction Treatment at Seabrook
Marchando outlines some specific treatment methods that help individuals peel back the layers surrounding their trauma and corresponding disorder. These include:
Full medical attention by board certified personnel, including physicians, psychiatric nurse practitioners, and master-level psychotherapists trained and experienced in identifying and working with unresolved trauma and abuse.
A thorough psychiatric evaluation, which can help identify underlying disorders that can be treated psycho-pharmacologically coupled with intensive psychotherapy.
Traumatic interventions of grounding, resourcing, and Eye Movement Desensitization and Reprocessing (EMDR) are also potential interventions afforded to individuals with a history of trauma.
Additionally, Marchando says Seabrook is invested in raising the bar in unparalleled care by expanding its service line to include mental health. "Our first focus will be launching the Legacy program, with a heavy emphasis on co-occurring disorders," she says. "Additionally, our sites are set on opening a women's trauma program by the end of 2021. We'll continue to build our mental health services expansion to include additional process addictions."
Healing & Detox
Many people think that when it comes to addiction treatment, the main part is detoxification. For some individuals, this stage might indeed not only be a necessary first step toward recovery, but also a vital method for restoring physical health. However, there are other steps in the recovery journey that form a true foundation of healing. With the guidance of dedicated professionals in a nurturing environment, this process is more effective.
"Seabrook is serenely located over a 40-acre campus that allows the feel of a destination without distraction," Marchando says. "This allows individuals to truly sink in and do the work they need to do in order to create a solid, sustainable sobriety and recovery."
We Can Help
A member of our admissions staff is available 24 hours a day to answer your questions about whether Seabrook is the right partner for your future happiness and health. We believe it is. Call us today.
Additional Links:
ISTSS: "Traumatic Stress and Substance Abuse Problems"